RECEPTION (07) 3895 3895 SERVICE (07) 3895 3899
179 Logan rd Woolloongabba, Brisbane
Dare to dream and bold things can happen. That's the sort of brave, innovative thinking that inspired us to create the Bold New Civic. In fact, the internationally-awarded 10th generation Civic elevates small car sophistication to a whole new benchmark.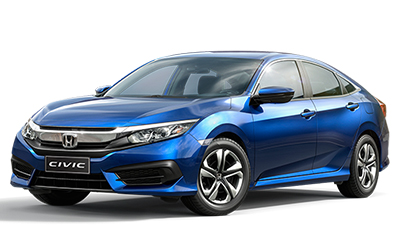 Exterior design
A coupe-like roofline combines with sporty lines and a muscular body to give the Civic a stunning new silhouette. At the rear, beautifully styled LED "optical guide style" taillights help give the Civic a unique persona.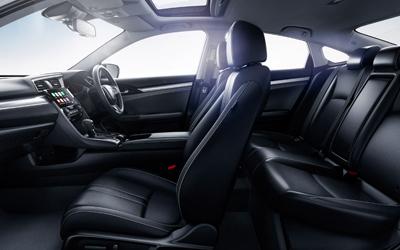 Interior design
Quality materials and soft-touch surfaces give a premium feel. Ultra-thin A-pillars ensure maximum forward visibility. New levels of spaciousness in the cabin demonstrate the packaging expertise Honda is renowned for.
Earth Dreams Technology
Engineered with the latest in Honda's Earth Dreams Technology, the Civic delivers a unique mix of driving enjoyment with outstanding environmental performance.
7-inch touchscreen display
It wouldn't be a Honda without its cleverly designed interfere. This full-colour, high definition display keeps you connected to your world without distracting you form the road. Simply tap, pinch or swipe and you're in full command.
-->